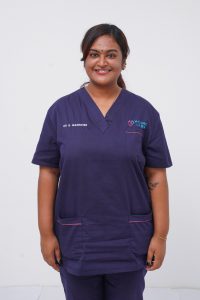 Dr Subhashini Balasingam
Dr Subhashini Balasingam graduated from Quest International University Perak in 2017 with Bachelor of Medicine and Bachelor of Surgery and previously worked under KKM for 4 years, in which she completed her housemanship in Hospital Raja Permaisuri Bainun Ipoh, and was working as a Medical Officer in Internal Medicine for 2 years in Hospital Teluk Intan. Throughout her experience as a Medical Officer, she had acquire the following skills and knowledge:
Covid treatment and vaccination ( Part of the Covid ICU team during the pandemic); Treatment of cardiac disorders ( Acute coronary heart disease/ Atrial fibrillation/ NOAC/Warfarin optimisations); Part of the Heart Failure clinic team ( Special team aimed to reduce the number of mortality/admissions to the ward due to CCF)
Medical Officer in the Nephrology unit – dealing with hemodialysis patients/ performing femoral catheter insertions/ intravenous jugular catheter insertions/ Tenchkoff's catheter);Optimisation of diabetes/ hypertension and also dyslipidemia, other general medical diseases; Special interest in skin treatment since joining H Clinic in June 2022 with Dr Yuen Yee Seong as her mentor.
Eczema
Psoriasis
Dermatits
Folliculitis
Fungal infections
Plans to further venture in Occupational Safety and Health soon.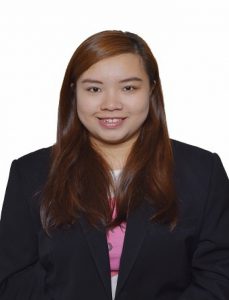 Dr Leong Siew Yoong
Dr Leong Siew Yoong obtained her Medical Degree in I.M. Sechenov Moscow State Medical University, Russia. She completed her 2 years housemanship and continue to work as a medical officer in Penang General Hospital. She been served as a COVID team member in COVID ward and COVID ICU for 8 months. After the COVID cases decreased, she joined Anaesthesiology and Intensive Care Unit team till she joined H Clinic. During her service in Anaesthesiology Department, she gained and enhanced her knowledge about patient care during operation/ procedure including pre-op and post -op treatment, acute and chronic pain management. She also went through her cardiothoracic anaethesiology rotation.
With her experience in variety of healthcare setting with many different patient age ranges, she is highly skilled in testing and diagnostic procedures ie blood taking and performing pap smear effortlessly, making it a pleasant experience for the patient.